Keeping Healthy while Travelling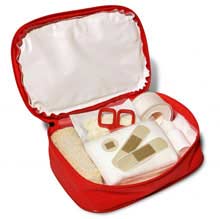 Travelling is one of life's most exciting and satisfying experiences, but nothing can ruin a well-planned holiday more than health problems like an upset stomach or sunburn. Make health and well being a part of vacation planning, and you'll be able to enjoy your travels to the full.
If you're travelling abroad or to certain third world or tropical destinations, you may require vaccinations. Make sure you give yourself and your doctor enough time for those you need. Make appointments at least six weeks prior to your departure, since some vaccinations take that much time to become effective.
Check with your insurer or health service to determine if you're covered abroad. Many plans will not cover you outside your home country, and emergency treatment can be extremely expensive.
There are a wide variety of insurance policies for travellers that will cover you for the duration of your trip. Some will directly pay the local doctors and hospitals; others require you to pay for treatment and be reimbursed when you return home. If possible, choose a policy that includes coverage for ambulances and flights home both of which can be extremely expensive. Travel agents are a good source of information about various insurance carriers. Also keep in mind that some policies have exclusions for what they consider 'high risk' activities, including rock climbing, scuba and various 'adventure travel.'
Carry a basic first aid kit for you and your family. The contents will depend on your destination, but should include items such as:
Medicine for diarrhoea and other stomach upsets, since about fifty percent of travel health problems are digestive. Pack Pepto Bismol, Immodium and antacids.
Pain medications such as aspirin, acetaminophen and ibuprofen.
Over-the-counter allergy treatments and decongestants.
Antibiotic ointments like Neosporin, band aids, hydrocortisone cream, and lip balm.
Motion sickness medications like Dramamine.
Pocket scissors, tweezers, nail clippers, pocket knife and thermometer.
Hand sanitizers, individual towelettes and disinfectant.
If any of you take prescription medicines, make sure to bring a sufficient supply, and keep them in their original containers. It's also a good idea to carry copies of all prescriptions. Some brands may be unavailable, so ask you doctor which substitutions are suitable. If you wear prescription glasses, carry those prescriptions as well, to make replacement as painless as possible.
Trying new types of food can be great fun on vacation, but take proper care, especially in areas where sanitation might lead to problems. Avoid street vendor food and unpeeled fruits and vegetables. Follow the adage that if it can be 'cooked, boiled or peeled', it's probably safe to eat. Sticking to bottled water is a good bet as well. Avoid ice and any drinks that may be mixed with tap water, such as some juices and punches. And don't forget to use it when brushing your teeth. Even a tiny swallow of bad water can make you miserable.
Jet Lag and Insomnia
Finally, getting a good nights sleep is conducive to having a great holiday. Jet lag is a whole subject on it's own but if you are away from home, possibly in different time zone, then www.SafeAlternativeMedicine.co.uk has an excellent article entitled Alleviating Insomnia with Progressive Relaxation which may well help you relax and gently drift off to sleep.
You might also like...