How To Get A Free Upgrade To Business Class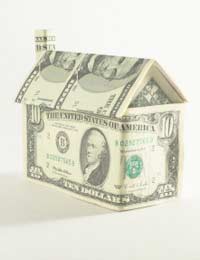 Upgrades on flights to business class are, in fact, not as rare an occurrence as you might think and who wouldn't want to experience the luxury of travel in business class where you've got more legroom, better service, better food and generally more comfort? The 'secret' is in getting an upgrade.
Is There a Reliable Method Of Getting an Upgrade?
Unfortunately not. Often, people will be offered the opportunity for upgrades simply due to operational needs by a particular airline on a specific flight. For example, an airline will often overbook the number of passengers into the economy section in an effort to guarantee that the plane will be full, given that they'll have often assumed that a certain quota of economy passengers will not turn up for the flight, 'no shows', for example.
Hence, if all the passengers in economy do indeed show up, some lucky travellers may be offered an upgrade. The good news, however, is that there are several tips you can follow to increase your chances of getting one and also certain things to be aware of which are likely to decrease your chances when you travel.
Become a Member of a Frequent Flyer Programme
If you tend to travel on one particular airline a lot, you should seriously consider joining any 'frequent flyer' programme they have. This doesn't necessarily mean that you'll be upgraded to business class each time you fly but with the increase in competition for business, an airline will try to recognise loyalty occasionally and being a member of a frequent flyer programme is likely to increase your chances of getting the occasional upgrade, even more so if the airline is owned by a smaller company.
Dress Appropriately
It's not called 'business' class for nothing so if you're serious about trying to get an upgrade, you've got to look the part. That means wearing business attire and carrying the 'right' hand luggage. In other words, a man wearing a suit and carrying a laptop case is more likely to get an upgrade than the unshaven guy wearing jeans and carrying a backpack.
Avoid The Main Airports
You should try to book flights from an airport that isn't the airline carrier's main hub. For example, if you're flying on British Airways, there will be far more passengers with frequent flyer status flying out of Heathrow than out of one of the UK's regional airports so there's probably going to be more chance of being upgraded to business class if you choose not to fly out of London. That said, as one of the world's most recognised airlines, you've far more chance of being upgraded if you choose to fly on a smaller airline where there are less 'frequent flyers'.
Do Some Research On The Internet
If you've got a certain amount of flexibility when it comes to the date and time you fly, try to book flights where you know there's likely to be a full economy section. Buy your economy ticket to make sure you're on the flight and then you can keep checking online a couple of days before your flight to see what remaining availability there is in business class. The more full economy is and the more seats that are left unsold in business class, the more likely your request for an upgrade will be considered.
Getting to know the types of aircraft used on each flight is another useful tip. For example, a Boeing 777 is a wide-bodied aircraft and, as such, is more likely to have more availability of unused business class travel and first class seats.
Other Tips You Could Try & What To Avoid
Don't order a special meal if you're looking to be picked out as 'potential upgrade material' as meals can't be moved up with you so if the airline are looking to upgrade certain passengers from a list, they'll usually avoid upgrading those who have special dietary requirements.
Nowadays, several airlines offer premium economy fares whereby you pay a little more for certain features, e.g. additional legroom. If you've booked to fly premium economy or have bought a ticket at a higher rate in economy because, say, the ticket is more flexible, then you've probably got a greater chance of being upgraded to business class travel because you've paid more for your economy seat than a lot of others who are travelling economy at the lowest available fare tariff.
To understand this better, it's useful to familiarise yourself with the airline's ticketing process and their use of the letters of the alphabet and how they delineate the type of ticket you've bought. Travelling with somebody who's already booked a business class ticket also increases your chances.
When it comes to business class flight upgrades, however, the crucial thing to remember is that there are no hard and fast rules. You should never expect to be upgraded nor should you ever be disappointed if your request for an upgrade is denied.
All you can do is be prepared, be polite and discreet in any request you might make, look the part and simply hope for the best. It's no use complaining that you only bought a more expensive ticket in economy because you expected to be upgraded. Therefore, you should simply view an upgrade to business class as an unexpected bonus.
You might also like...