Ski Safety: Preparing for your Skiing Holiday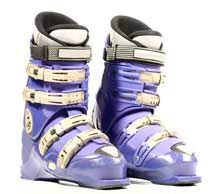 You're sitting on the chairlift, heading up through cold, bright Alpine sunshine for the first run of the holiday - and the last thing on your mind is whether your bindings are set correctly. Therefore, adequate ski holiday preparation is fundamental to ensure ski safety. And, before you even leave the UK, make sure that you have adequate ski holiday insurance cover.
Size Matters
But your equipment needs to be up to scratch to make learning and/or improving easy and safe. First off, ensure your skis and ski poles are the correct length for your ability, with ski bindings that are set properly. As a beginner you'll probably be renting your gear, in which case the rental shop should do all this for you - but make sure they do as you'll not get too far with unsuitable skis and ski poles
Next, you want to make sure you have the right clothing. You need to dress in layers with clothes designed specifically for winter sports - these will keep you dry and warm at the same time as transporting moisture (ie sweat) away from your body. You'll also need good gloves or mitts, a warm hat and scarf, and maybe a helmet. Sunglasses and/or goggles are vital to prevent snow blindness on sunny days and to let you see where you're skiing on snowy days - and they assist greatly with looking cool as well as ensuring ski safety.
Smear it On
Don't forget to smear on plenty of high factor sunblock and lip balm throughout the day - the sun is more powerful at high altitudes, and also reflects back off the snow, whilst the wind exacerbates this effect.
Another effect of altitude is that you dehydrate rapidly, so keep drinking throughout the day (not alcohol though - this dehydrates you more). And keep yourself well fed, as you'll be burning up lots of calories.
Before you Go
If you get ski fit before you go you'll have a much better and far less achy holiday, so do ski-specific exercises for up to six weeks before leaving, and consider visiting an artificial slope for lessons or practice.
Where to Ski
Choose somewhere suited to your skiing ability, which you'll easily find amongst the vast array of French, Italian, Swiss and Austrian resorts, all relatively easily accessed from the UK. Other European options include the Pyrenees, Scandinavia, Romania and Bulgaria, the latter two being especially good for beginners. And although more distant, the USA and Canada have superb modern resorts plus the advantage of being English speaking.
Insurance
Ski insurance might sound boring but it's vital - make sure your ski insurance also covers you for stuff such as theft/loss/damage of ski equipment, ski lift closure and lack of skiing due to poor snow cover, and the cost of being evacuated and repatriated in the event of an injury.
When you're There
It's always worth considering ski lessons - everyone has room for improvement. When booking lessons try to get an English-speaking instructor. Your first day on the slopes will be hard work physically, so break yourself in slowly, spend time getting to know the resort's runs and stop skiing when you feel tired.
Safety Tips
Beware of hypothermia - if you're feeling cold head indoors and warm up
Learn how to read a piste map - it'll ensure you ski the runs best suited to your ability
Take it easy on the booze and partying if you're serious about skiing as it'll definitely have a negative effect on your performance on the slopes. Boring but true…and don't forget the sunblock!
You might also like...