Driving Safely When Abroad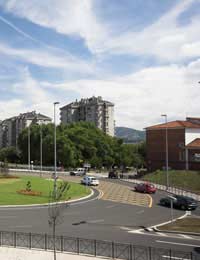 There's always a thrill to travelling abroad, wherever you're going. But instead of the traditional package holiday, these days more and more people want flexibility on their trips. That means having a car, whether you take your own or rent one when you arrive. Before you jump behind the wheel, however, consider a few things to make your trip a lot safer.
Preparation for the Trip
Don't leave home without making sure you have all your documents - passport, visa (if necessary), driving licence, International Driving Permit (available from motoring organisations), and motor insurance certificate.
If you're taking your own car, have it thoroughly checked before you leave (including a headlight adjustment), carry the registration, and put a GB sticker on your vehicle, if it doesn't already have Euro plates. Pack a fire extinguisher and emergency warning triangle. A few countries, like Spain, require you to carry reflective vests. The best motto is 'be prepared'; if the police pull you over and find a violation, it can mean an on-the-spot fine!
The Basics
Most other countries in the world drive on the right. That might seem incredibly obvious, but it can also be very confusing, especially when you're merging into traffic or making turns - it's very easy to turn into the wrong lane without thinking, especially if you've brought your right-hand drive vehicle. There are stickers you can put on the dash to remind yourself if necessary. Take it easy until you feel comfortable, and don't allow yourself to become complacent.
Plenty of road signs are universal, but others aren't, so take a little time to learn the meanings. Every country has its own laws and style. Make certain you're familiar with them both before you drive there, with special attention to alcohol levels when driving. Don't drink and drive is the best order of the day. If you must imbibe, make it no more than a single drink or you could be courting disaster.
Once You're There
In Europe, speed limits and distances are marked in kilometres, not miles. Within towns, the limit is 50km/h (less as marked), on the open road it can vary between 80-100km/h, and motorway speeds can go up to 130 km/h, depending on where you are. Those limits are rigorously implemented. If you're caught speeding, the police can fine you immediately. In France, if you're caught travelling at more than 25km/h above the speed limit you can have your licence confiscated on the spot. Be careful!
Much road etiquette is obvious, like being a polite driver, giving way to others, and not becoming angry. But employ common sense, too. Avoid using your familiar hand gestures, for example. They might mostly seem innocuous to you, but other cultures might interpret them differently.
You'll lower your frustration levels if you avoid driving in large cities. Traffic will inevitably be heavy and progress painfully slow. It's often quicker, and less stressful, to park outside and use public transport, especially if you're travelling in the summer. When you do park, remember to keep all valuables and cases out of sight, remove stereo faceplates if you can, and lock your car securely.
Renting Abroad
Often the idea of taking your own car abroad simply isn't an option, and you need to rent a vehicle. A little knowledge can save a lot of grief (and money) later. Rent for the length of time you need, no more or less; there are penalties for early as well as late return, and you can avoid drop-off charges by returning the vehicle to the office where you rented it. If you're staying longer than 17 days, it's worth investigating a short-term lease, which could prove considerably cheaper. Be aware that if you rent a vehicle that's registered outside the EU, you can only legally drive it for eight days in any EU country.
Insurance is a major consideration. Liability is usually included in the rental charge, but fire and theft may not be, so make sure you find out! The one thing you won't find as part of the base price is collision insurance, which means taking out a CDW, or collision damage waiver. In many countries that's optional (it's mandatory in Italy), but for peace of mind alone it can be worth the money, typically 10-25 Euros a day, and available from the rental company. It's a lot less than the cost of replacing a vehicle.
Finally, if you rent in the United States, you'll almost certainly be given a vehicle with automatic transmission. Allow yourself time to become familiar with the pedals before you head onto the roads.
Now you're all set. Turn the key and enjoy yourself!
You might also like...