Travelling Alone: Keeping Safe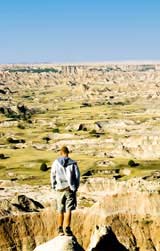 Holidays and travel with others can be fun, but for many people, there comes a time when you feel the need to spread your wings and set off alone on your travels. Whilst travelling alone can certainly broaden the mind, increase your independence and give you freedom to explore the places of interest to you, it also carries with it the risk of increasing your vulnerability too.
Before you set off, and when you're in the midst of your journey, it's important to keep in mind safety issues, both to protect yourself and your belongings. You don't want to end up in awkward or tricky situations, compromise your personal safety or run the risk of losing any personal possessions. So what are the key issues you should be aware of and how can you ensure you protect your safety at all times?
Advice for men travelling alone
Although it's often assumed that women travelling alone are the most vulnerable, men on their own need to be aware of safety issues too.
Choose your accommodation carefully and pick a well-known hotel in a safe area. Maintain a low profile by dressing down and, when you're out and about, walk confidently as if you're familiar with the area.
Be careful making eye contact, as it may be taken the wrong way. If in doubt, wear sunglasses, as this limits the problem. Also, be aware that flirtatious behaviour isn't regarded in the same light in other countries and can be easily misinterpreted.
Sometimes single males travelling alone get asked questions about what they're doing. Rather than getting defensive, politely answer the questions and move on.
Advice for women travelling alone
Many women successfully travel the world alone, and you can do so too, by keeping these safety issues in mind.
Choose your accommodation carefully. Read reviews and pick well-known hotels or hostels. Think twice if you're offered a room in a potentially unsafe location (e.g. at the end of lengthy corridors) and don't be afraid to inspect the room first. Some hotels have rooms designed for female travellers. If in doubt about the security of a room, take a padlock with you to use on your door at night and keep all valuables close by.
On public transport, sit next to or near other women or women with children. Likewise, if you need directions, speak to another woman or a man with a child, rather than a man, but don't tell them exactly where you're staying.
When it comes to exploring, avoid walking in unknown or badly lit places at night. Instead, plan your trips around daylight hours.
To avoid unwanted male attention, don't make eye contact (easier if you're wearing sunglasses) and wear a wedding ring, even if you're not married. Learn some local lingo, like "Go away," "Leave me alone," or, "I don't want to be disturbed," and calmly walk away from uncomfortable situations.
Body language is important. Walk tall and confidently, and people will think you are.
General safety advice for the lone traveller
Of course, there's some applicable advice whatever your gender:
Research the places you're going, to find out about any known risks or dangers.
Make a travel plan. This doesn't have to be every minute detail, but it's good to arrange a basic itinerary in advance. Make a list of the places you'll be staying, what flights, trains or ships you'll be travelling on and any known phone numbers. Take a copy with you and leave copies back at home with friends or relatives.
Check out the dress code. Many countries have conservative clothing rules that need to be observed, otherwise you'll stand out like a sore thumb. For example, men shouldn't wear shorts or tight clothes, or women shouldn't wear short or skimpy clothing.
If you're likely to feel self-conscious eating alone, take something with you to do, like reading a book or writing postcards.
Don't use unlicensed public transport.
Avoid publicly discussing your travel plans.
Safety Solutions
For extra confidence, learning some basic self-defence moves before you travel may be beneficial. As well as boosting your safety instincts and improving your chances of getting out of a difficult situation if you were to be attacked or mugged, knowing that you've got self-defence skills can help transform fear and worry into power and confidence.
You might also like...