Can I Claim for a Misprinted Travel Ticket?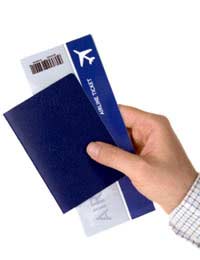 Q.
I bought a ticket for 1 year open travel to Australia from Ireland, when I tried to change the date of return, which was allowed in this ticket, I was told the ticket had a mistake on it, the ticket was issued on 11th April 07 but the 22 April was printed in the not valid after box. I was told this should have been left blank or should have had the year (08) printed with it as it was diffrent from the date of issue.
My travel agent insists the machine which prints the tickets is fully automated and can not make a mistake, who is correct?
(G. N, 22 October 2008)

A.
This sounds like a mistake on the part of the travel agent concerned. The ticket was a year's 'open' ticket, which means that you should have been able to change the date anytime ending one year after the 11th April 2007. Whether or not the ticket was issued by an automated machine should not make a difference, and as we all know machines do make mistakes. The date on the ticket should have been marked, as you stated, with the expiry date of one year after it was issued. The fact that the ticket had the issue date and it was a one year open ticket is proof that the mistake lies with the travel agent not the consumer. This fault should be rectified by the travel agent and the consumer should not be left paying any extra charges.
Consumer Rights
Consumers are protected from issues such as these under the Consumer Rights Act. Tickets should contain clear information at the point of purchase on price, type of ticket, issue date, and expiry date. There are guidelines on complaining and you should start by complaining in writing to the ticket provider's head office. The letter should be addressed to either the manager of the company or a higher level member of staff. Explain in the letter the situation and that you have already tried to explain the misprint to a member of staff who would not offer any type of compensation or refund. Also ask for a deadline on when this situation can be rectified and state that you will take the matter to a consumer body such as the Office of Fair Trading if the matter is not resolved.
There are strict government regulations regarding consumer rights, and traders and service suppliers do need to adhere to these regulations. The ticket provider will no doubt be a member of an accredited trader scheme approved by the Office of Fair Trading and as such must have a set complaints procedure. If the ticket provider does not offer any recompense then the dispute should progress to the Office of Fair Trading who will decide on the matter.
You might also like...