When Should we Receive Our Holiday Refund?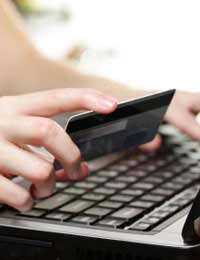 Q.
We recently booked next year's holiday with a company which has now gone bust.
We booked and paid the deposit on my sister-in-law's credit card so she has contacted the company to reclaim the deposit. However they have told her that they pay it back once the date of the holiday has passed which is 12 months away.
This seems wrong as we cannot book another holiday till we get the deposit back can you advise me on our position?
(Mr Phil McFadden, 29 September 2008)

A.
When you say "the company," do you mean the company that's gone bust? If that's the case then the chances of you actually seeing any money from them are slim – which might be why they said they couldn't repay the deposit until after the date of the holiday has passed. You're very much down near the bottom of a long list of creditors.
There is some good news, though. Since the deposit was paid by credit card, you can make a claim for the deposit amount against the credit card company, which means you should be able to get your money back in ample time to book another holiday with no problem.
Under the circumstances, as long as the deposit was more than £100, you certainly should be covered under Section 75 of the Consumer Credit Act 1974, and the credit card company should have no problem in accepting that.
The next step belongs to your sister-in-law, since it was her credit card that made the purchase. She needs to contact her credit card company to file a claim. They may be able to handle that on the phone, but in all likelihood they'll want things in writing, and this is where Consumer Direct can help.
They have template letters on their website that you can download and use to contact the credit card company. You should keep a copy and send it be recorded delivery, so there's absolutely no doubt about it arriving.
If you receive no response, write again, making sure you include a copy of your first letter, and once more, send it by recorded delivery.
They might ask for more information, which you should provide – a copy (not the original) of the credit card receipt and any other documentation you have. As before, keep copies of all correspondence.
In all likelihood, this should bring about a speedy resolution of the matter. There might be circumstances under which it doesn't, but don't despair if that's the case.
If that doesn't bring you a refund of the money – or rather a refund to your sister-in-law's card – you should contact either Consumer Direct or the Citizens Advice Bureau which can advise you further.
You might also like...