How Will Visa Regulations Be Affected?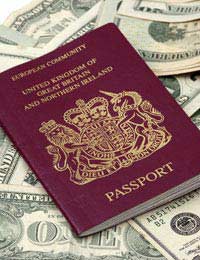 Q.
I am going from the UK to USA to go sailing - flying to Orlando then sailing from coast resort to the Bahamas, then flying back from Nassau to the UK.
I won't require a visa to the USA if I stay less than 90 days, but do I have to leave from a USA airport? Can I buy a ticket to Orlando and return from Nassau? How will visa regulations be affected?
(Ms Georgina Lawrie, 2 December 2008)

A.
You've raised a very interesting question. Under the US Visa Waiver Programme, British citizens going to the US for business or pleasure, or simply using it as a transit point to other destinations, don't need a visa as long as their stay doesn't exceed 90 days, and have a return ticket or an onward ticket.
However, there is an interesting side to this, as you obviously know from your question. If you're planning on using the US as a transit destination to somewhere else, it can't be in the Caribbean (or Mexico or Canada; the only way an onward ticket to all these destinations is allowable under current laws is if you're a permanent resident there).
You might well want to check with the US Embassy in London, but as the regulations stand it would seem as if you will have to fly back from the US, or possibly obtain a US visa. The other, and maybe simpler, alternative would be to fly directly to and from Nassau.
If you choose to fly back via Orlando, you'll need to make sure you hang on to your completed form I-94W, which you'll have been issued with before entry into the US, and that your passport is machine readable, even if it's not one of the new biometric passports.
The question, of course, is why the US has imposed these regulations regarding onward travel. Although no reasons are given, it's part of the post 9/11 crackdown by the United States to give greater control over who comes into and through the country, which is also one of the reasons countries have had to move to biometric passports, to help satisfy US demands.
In return, they created the visa waiver programme, so that citizens of 'friendly' countries don't have to go through the visa process, although it doesn't apply to those who've been arrested, even if they didn't end up convicted of a crime. The same applies to anyone with a criminal record, or who's been deported from the US in the past, has a communicable disease, or has previously stayed in the US longer than the provision of the Visa Waiver Programme.
You might also like...