Will Travel Insurance Cover Cancellation for My Guests?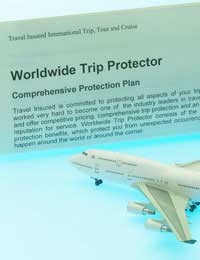 Q.
I booked a villa in Spain 6 months ago for myself and four relations. As this was my treat I paid the deposit and expected to pay the balance. I now have to cancel this villa owing to the serious illness of one of my guests. My travel insurance will only pay me one fifth of the deposit and says that my guests must make their own claims. Surely this is not right? I entered into the contract with the villa and paid on their invoice. My friends did not pay anything, how on earth can they claim on their insurance?
(G.H, 4 July 2009)

A.
Travel insurance policies can be complex, so it is important to read the fine print of each potential policy before you decide on one. In this specific situation you should re-read your policy from start to finish to find out who exactly is covered and in what circumstances.
If, when you have finished, you still believe that you deserve to be reimbursed in full then it is time to contact your insurance agency again. Be ready to quote the part of your policy which you believe is applicable to your situation and, if they do not agree, ask them to quote the part which would override your argument. It may be that you do not obtain satisfaction from a phone call, in which case put your question/complaint in writing and continue your correspondence with a paper trail.
While you are busy with your own insurance company there is no harm in asking your guests to contact their insurance companies as well. Provide each guest with a written explanation of what your company told you so that they have these facts on hand when dealing with their own companies. Also provide them with the information regarding your booking including the amount paid, the details of to whom it was paid and when. Ask that your guest take notes of their communications with their insurance companies and provide you, in writing, with an explanation of what their companies tell them. Though these communications may be fruitless, it may be that you will need to provide this documentation to our own insurance company at a later point.
In the future it would be wise to check with your insurance company on the coverage of your policy before taking steps to treat others to holidays. If your own policy will not cover you in full for the expenses incurred then consider obtaining a second and/or group policy so that you will not have to go through such hassle again. While it may not seem fair in extenuating circumstances such as the ones you find yourself in now, once you sign on a policy you have signed to exactly, and only, the terms as they are laid out. When these terms are not sufficient it is up to you to add to them with subsequent policies or to change your travel plans to conform to your policy.
You might also like...