Staying Safe in North America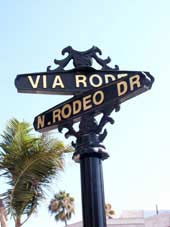 Despite what listening to the evening news may lead you to believe, North America can be an extremely welcoming and safe continent if the proper precautions are taken. Geographically, North America encompasses Mexico, the United States of America and Canada. This makes it an extremely diverse continent, and as with any location, proper vigilance regarding your location and possessions is encouraged.
Languages
North America is a linguistically rich continent. In Mexico, Spanish is the official language. In Canada, English and French are the official languages. The United States of America does not hold an official language, but English is the language of business and politics. Strongholds of other languages, including Spanish, French, Japanese, Chinese, and Vietnamese can be found in almost every American city. In general, when travelling across North American English will be widely recognized.
Currencies Used
Much like their linguistic differences, the countries of North American all use distinct currencies as well. In Mexico, one peso is worth about 5 pence. One Canadian dollar is worth about 50 pence, and one U.S. dollar is worth just a little more. When travelling across the continent, using the local currency is required.
Driving
One thing that the entire continent of North America agrees upon is driving. From Mexico up to Canada, driving is conducted on the right hand side of the road with drivers seated on the left hand side of the car. A full British driver's license is required to rent cars in any of these countries, and automatic cars are the norm in the United States.
Climate
Local climates vary widely throughout North America. The climate of Mexico is the least variable and most warm of the continent. While half of the country is mountainous and can be cool, the areas bordering the Gulf of Mexico will be much warmer. In the United States is mostly temperate with four seasons, though Hawaii has a warm, tropical climate while Alaska has a cold rather arctic climate. Similarly, the Canadian climate varies from temperate to arctic. When packing to travel across North America, make sure you include clothes for any of these climates!
Things to Be Aware Of
Though North America is generally an accepting continent, be aware that Mexico is an officially Roman Catholic nation and visitors should behave accordingly. All local laws should be observed during a visit to North America, and behavioural guidelines for tourist attractions, specifically religious sites, should be reviewed.
Specific Safety Considerations
In all countries, remain aware of your surroundings and leave any valuables in a hotel safe. Drive defensively on roads that you are unfamiliar with, and make sure that you use a current map. If travelling to a beach, enjoy the sun but remember that women removing their bikini tops is not common. Children should generally remain fully clothed in a swim suit as well. In Mexico in particular, be aware that pickpockets do operate frequently, and ATMs should only be used at banks or in locations with security officers nearby.
You might also like...