Staying Safe in Central and South East Asia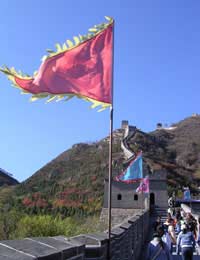 Asia is the world's largest continent and is home to over 60% of the world's population. This continent is so large that is often split into subsections including Central Asia, South Asia and South East Asia, but "Asia proper" includes the People's Republic of China (China), Hong Kong, Macau, the Republic of China (Taiwan), Japan, North and South Korea (Korea), and Mongolia.
Languages
Asia is a linguistically diverse continent, made more so by the many dialects spoken. Mandarin Chinese, Cantonese, Taiwanese, Japanese, Korean, Mongol, Russian and English are all recognized as official languages throughout the region. English would be available in all countries in major cities and tourist areas.
Currencies Used
Many currencies are used throughout Asia. The Chinese yuan is worth approximately 6 pence, as is the Hong Kong dollar. The Taiwan dollar is worth 1 pence and the Japanese yen and South Korean won are worth even less. In Macau, the pataca (MOP) is the currency used, and the togrog is the currency of Mongolia. North Korea uses the North Korean won. These currencies are rare for banks to hold, so if you would like to exchange money make sure you reserve the currency well in advance.
Driving
Driving in Asia is a mixed bag. China, Taiwan, North and South Korea and Mongolia all drive on the right side of the road with the driver typically seated on the left side of the vehicle. In Japan, Hong Kong and Macau, driving is typically conducted on the left side of the ride with the driver seated on the right side of the vehicle. Vehicle maintenance requirements also vary widely from country to country, as do road conditions.
Climate
Like almost everything else in Asia, the climate varies widely. In China alone, conditions range from the subtropical south to the subarctic north. Hong Kong has a more consistently tropical climate with a rainy season during the Spring and Summer. Macau, nestled into mainland China's south coast, also experiences subtropical weather. Japan hosts a tropical climate in the south that becomes cooler in the north. North and South Korea both experiences temperate climates, with heavy rainfall in the summer months. Finally, Mongolia is largely a desert in which even daily temperatures may change greatly.
Things to Be Aware Of
Culture and tradition are immensely important in Asia, and as a visitor you should show proper respect to all customs. Intricate social graces have developed, so consider observing locals to see how eating a meal is conducted, for example. Women should consider dressing modestly throughout Asia, though shorts would be appropriate for both men and women. Be aware also that though you will be a tourist, many Asian nations, such as China, have curtailed personal freedoms for many years. Freedom of speech and religion are still limited, relative to the West, so be careful of what you say or even post on the Internet. Reading up on the countries you are visiting is a great way to understand the culture you are about to enter.
Specific Safety Considerations
Asia is not a highly dangerous continent, but common sense safety precautions should always apply. Before you travel, see your doctor regarding proper health precautions and necessary jabs. Once in Asia, be aware of your surroundings and personal possessions at all times, and leave valuables in your hotel safe. Be alert for pick pockets, and be respectful when visiting religious, political or historic sites. Drinking water is generally safe in major cities, but if you are travelling to remote towns or villages it may be best to stock up on bottled water. Don't forget to use it when brushing your teeth!
You might also like...
anyone been to Cambodia recently? What innoculations are required?
mike
- 2-Nov-15 @ 3:41 PM